We are pleased that Salem Distributing hosted their Congressional Rep. Virginia Foxx at their offices recently. Below are the highlights of the Congressional visit recapped by ESCA.
Last week, ESCA L&D Council member company Salem Distributing hosted Rep. Virginia Foxx (R-NC-5) for an in-district visit at the company's Winston- Salem headquarters. During her visit, Rep. Foxx spoke with Salem's ESOP committee, was given a tour of Salem's equipment showroom and the state of the art glass and stone fabricating equipment, and met with Salem's employee-owners where she discussed her support of employee-owned businesses.
This visit served as a great opportunity to solidify the company's already strong relationship with an influential policymaker since Rep. Foxx leads the Committee which has jurisdiction and oversight over Department of Labor issues. ESCA thanks Salem for their efforts in building this strong bond with Rep. Foxx.
Salem Distributing is headquartered in Winston-Salem, NC and provides equipment and supplies for architectural glass, stone, and ophthalmic industries with the company's services focused on surface finishing. Salem joined ESCA in 2013 and recently moved up to the L&D Council in 2017.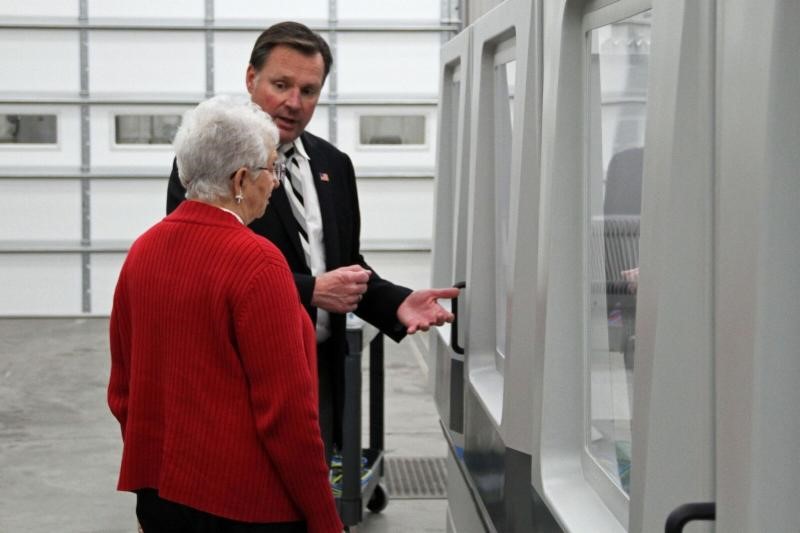 Salem's CEO, Mike Willard, gives Rep. Foxx a tour of the company's fabricating equipment.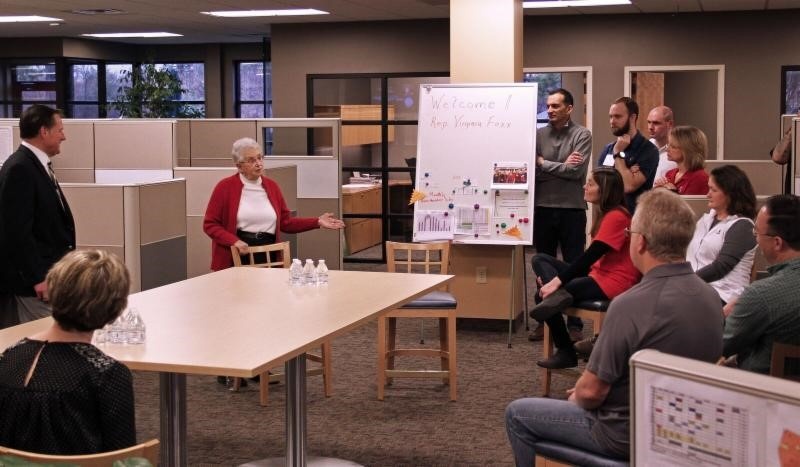 Rep. Foxx speaks to Salem's ESOP Committee.