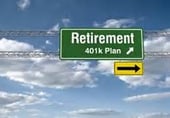 Before the SECURE Act was enacted, a 401(k) plan was permitted to exclude employees who did not work 1000 or more hours in a 12-month period. The SECURE Act will impose a new requirement for 401(k) plans to include employees in 401(k) plans for salary deferral contribution purposes if the employees 1) are at least age 21, 2) not in an excluded class of employees and 3) complete at least 3 consecutive 12-month periods with at least 500 hours of service in each 12-month period.
The 3-year service tracking period started January 1, 2021. That means that long-term part-time employees (LTPT employees) could begin making salary deferral contributions after January 1, 2024. The employer will be able to potentially exclude them from sharing in safe harbor or other employer contributions. If employer contributions are allocated to LTPT employees, they will be credited with a year of service for vesting for during each 12-month period in which they complete 500 hours of service (including years before 2021).
Employers whose plans are impacted by these rules need to ensure they can track the hours worked by part time employees and retain these records. (This could be problematic for those who change payroll vendors, particularly if employer contributions are made for LTPT employees.)
There are proposals in Congress to change the three- year tracking period under the SECURE Act to a two-year tracking period. IRS guidance is needed to answer a myriad of questions that pertain to the new LTPT rules.