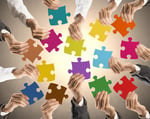 Blue Ridge ESOP Associates continues to monitor news about the evolving spread of the new coronavirus, or COVID-19, around the world.
As a mature company delivering essential services to clients like you, we have long had a plan in place. This plan ensures you will be supported regardless of events such as the spread of COVID-19. It accounts for multiple levels of business continuity and includes contingencies for everything from customer support, to IT and information security, to client services.
Blue Ridge ESOP Associates has supported a remote office environment for more than a decade. This infrastructure positions us well to continue operations in the event of a pandemic.
As of today, March 13, there has not been any impact from COVID-19 on our operations. In an abundance of caution, we have been reviewing our response plan and ensuring that we are prepared. Our goal is to help contain and reduce the possible risk of spreading COVID-19 among our employees while ensuring we continue to deliver the ESOP and 401(k) services you expect from us.
These steps include but are not limited to the following:
Absenteeism planning

Technical support for all our plan administration and IT staff to work remotely.

Encouragement of staff to consider limiting their non-essential business travel.

Enhanced office cleaning

Pandemic plan testing and readiness
Our response team is regularly reviewing updated guidance from the World Health Organization, the Centers for Disease Control and Prevention (CDC), and other agencies, and we will adapt our response accordingly.
We will continue to monitor news regarding COVID-19 and will continue to keep you updated in the event that further actions are required. In the meantime, we encourage you to reach out to us with your questions and comments regarding how we can best serve you during this time.