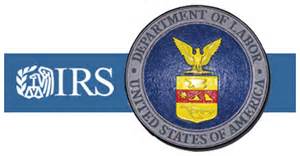 Given the tremendous devastation caused by Hurricane Harvey, the IRS has issued two relief declarations that may be of interest to plan sponsors. The first extends to January 31, 2018 the time for filing Form 5500 and certain other returns that would otherwise become due for filing between August 23, 2017 and January 31, 2018. Affected employers are those in the counties covered by the relief announcement (listed on the IRS website) and those who are unable to complete filings because they can't obtain required filing data from a bank or other service provider in the covered areas. The IRS news release is at https://www.irs.gov/newsroom/tax-relief-for-victims-of-hurricane-harvey-in-texas.
The second, Announcement 2017-11, relaxes the procedural and administrative rules that normally apply to plans that permit participant loans or hardship withdrawals. It applies to participants who, as of August 23, 2017, had a principal residence or place of employment in the federal – declared disaster area. It also applies to plan participants who had certain family members or dependents in the area. The relief applies to loans or distributions between August 23, 2017 and January 31, 2018. The normal 6-month suspension of 401(k) salary deferrals will not apply to hardship distributions made from a 401(k) plan under the terms of the announcement. In addition, a plan can ignore the reasons that normally apply to a hardship distribution. This means a hardship distribution could be used for basic needs of those affected by the disaster.
More details can be found in Announcement 2017-11, posted on IRS.gov.