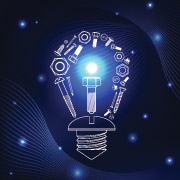 Come to the ESOP Nuts and Bolts seminar Tuesday, August 29th in Oconomowoc, Wisconsin.
Scott Freund will be presenting at this conference, and if you are interested in attending, please contact us (info@blueridgeesop.com) for more information about receiving a complimentary registration.
About the Seminar: Held at Oconomowoc Residential Programs, a leading ESOP company, this seminar covers the essentials of how an ESOP works while providing an opportunity to learn about employee ownership from employee-owned companies.
You will learn the basics of how ESOPs work and dig deeper into some of the most important aspects of ESOPs: feasibility, financing, valuation, administration, and more.

You will also hear from James Balestrieri, the CEO of ORP, about his experience with Oconomowoc as an ESOP.
The seminar is from 9:00 a.m. to 4:30 p.m. on August 29, 2017. Speakers include representatives from local ESOP companies and leading national experts in how ESOPs work. NCEO seminars are always educational and never sales-oriented. Lunch and refreshments will be provided.
Who Should Attend: The seminar is aimed at people who are considering selling their business to an ESOP, but may also be useful as a review for people in ESOP companies who want to know more about how the plans work.